What is it?
Cat scratch disease is the name commonly given to Bartonellosis.
This pathology is of bacterial origin of vector Bartonella henselae, a gram-negative bacterium with facultative intracellular character.
The reservoir of this bacterium is the cat. The dog can also be a minority bacterial reservoir. Currently, researchers suspect ticks and fleas to be an additional vector of disease transmission.
The transmission of Bartonellosis is by scratches or bites of the cat on humans. A person can also become infected by rubbing eyes with dirty hands.
This pathology, which is transmitted from animals to humans, is therefore a zoonosis. People at higher risk of developing Bartonellosis are cat breeders, cat sellers, veterinarians and veterinary assistants.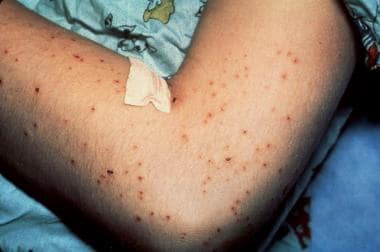 Bartonella henselae is a bacterium that spreads through blood vessels. It can infect mammals, humans and other animals. This disease particularly affects children under 15 years of age. It is widely found around the world.
Symptoms associated with the most common cat scratch disease are: fever, enlargement and fragility of the lymphatic vessels appearing 1 to 3 weeks after exposure, and a scar on the claw.
Symptoms of cat's claws
After the bite or scratch, it takes between 1 to 2 weeks before the first symptoms appear (incubation time).
The first symptomatic manifestation of the disease is the appearance of lymph nodes, appearing between 1 and 3 weeks after exposure to the infectious agent.
Inflammation at the site damaged by the scratch or by the bite results in the appearance of redness or even skin lesion.
Cat scratch disease is usually benign and without sequelae.
Nevertheless, in the most serious cases (that is, in rare cases), the clinical manifestations may also be related to ocular infections, muscular pains or even neurological disorders.
The origins of the disease
Cat disease (Bartonellosis) is of bacterial origin. The bacterium responsible for the disease is Bartonella henselae , an optional intracellular gram-negative bacterium.Its transmission is via an animal vector, most often the cat. It is therefore a zoonosis.
It is during a bite or scratch of a cat (or dog in a few cases) that the person gets infected.
Researchers have also speculated that ticks or fleas may transmit Bartonella henselae bacteria .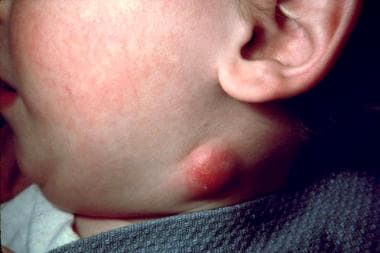 Risk factors for cat's claws
The risk factors for developing cat scratch disease are preventative.
In fact, an additional risk factor for developing cat scratch disease can also come from the bad treatment of cats against fleas and ticks.
Poor hygiene and poor wound management can also be factors that aggravate symptoms.
Finally, a bad behavior towards the cats and the dogs can bring these animals to be in a situation of defense and in this sense to favor the risk of scratches and / or bites.
In addition, some people who are more exposed to these animals (especially cats and dogs) are more likely to develop Bartonellosis. These are breeders of cats / dogs, cat / dog vendors, veterinarians and veterinary assistants.
Prevention and treatment of cat's claws
Many preventive measures exist for cat scratch disease.
This is particularly the case of collective measures: treatment of infected cats, checking for the presence of fleas and ticks on cats, etc.
The prevention of this disease also involves individual measures, including proper behavior with cats (and dogs) to avoid any bite or claw.
In case of scratching and / or bite, it is imperative to properly treat wounds and take appropriate hygiene precautions.
Bartonellosis (or cat scratch disease) being generally benign, the affected subject often heals spontaneously, without treatment.
However, in larger cases where the patient does not spontaneously heal, antibiotic treatment is prescribed.
https://youtu.be/y9v1yZv1BBU