While aerobic activity is one of the keys to a healthy lifestyle, air pollution and exercise can be an unhealthy combination. This is especially true if you have asthma, diabetes or heart or lung conditions. Young children, the elderly, and individuals who work or exercise outdoors may be particularly sensitive to the effects of outdoor air pollution.
Outdoor air pollution can come from various sources:
Traffic of motor vehicles
Pollen of flowers, trees, and shrubs
Dust that scatters the wind
Burning wood
Building
Agricultural activities, such as raising animals and clearing the land
Electric plants
Even when you are not exercising, exposure to air pollution can cause health problems. But the combination of air pollution with exercise increases potential health problems.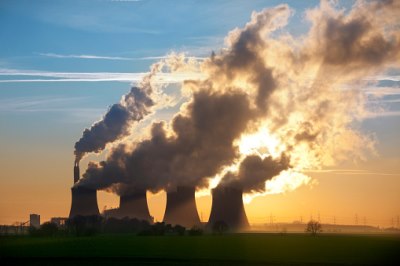 One of the reasons for this greater risk is that, during aerobic activity, you usually inhale more air and take it deeper into the lungs. And as it is more likely that during the exercise you breathe deeply through the mouth, the air you breathe usually does not pass through the nostrils, which generally filter the particles present in the polluted air.
Some of the health problems related to air pollution include:
Headaches
Irritation of the eyes, nose and throat
Damage to the airways of the lungs
Increased risk of asthma
Worsening of asthma or other existing lung conditions
Increased risk of heart attack and stroke
Increased risk of death from lung cancer and cardiovascular disease
People living in various parts of the world, especially in the larger cities, are often exposed to air pollution levels that are well above the limit recommended by the World Health Organization. What is unclear in relation to air pollution and exercise is what level of exposure is considered hazardous, how long the exposure has to last, or what types of outdoor air pollution are more harmful over time.
However, since the exercise has obvious health benefits, do not stop exercising completely, unless your doctor has indicated it. Some research has shown that the long-term benefits of regular exercise outweigh the risks associated with exposure to air pollution.
To keep yourself as healthy as possible while exercising, focus on ways to minimize your exposure to air pollution. You can limit the effects of air pollution by exercising yourself in different ways:
Controls the levels of air pollution. In most communities, there is a warning system for air pollution. For information, contact the local or state agency that is responsible for air pollution control, a local hospital, or your doctor. There are websites of organizations such as the Environmental Protection Agency that provide information about air quality, and you can access these sites at any time. Radio stations or local television channels, as well as newspapers, also usually report on air quality.
Carefully measure the duration of the exercises. Avoid outdoor physical activity or reduce the intensity and duration of outdoor exercise when an air quality alert is issued. The levels of air pollution are usually higher near noon or in the afternoon, therefore, try to avoid outdoor exercises at this time of day.
Exercising during rush hour can expose you to higher amounts of contamination. If you can, avoid exercising near roads where there is a lot of traffic.
Avoid areas of high pollution. It is likely that pollution levels are higher than 1/4 mile (400 meters) away from the road. Urban environments and outdoor smoking areas also tend to have higher levels of contamination. If possible, avoid these areas when you exercise.
Exercise indoors Vary your routine with occasional indoor activities, especially on days when the air quality is low. You can take a gym class, visit the local gym or run several laps on a covered track.
If you have asthma, diabetes or another condition, ask your doctor what is the safe time for you to exercise.