Yellow fever is a viral infection associated with travelers from endemic countries. A preventive and effective vaccine is available and highly recommended. No curative treatment is, however, available.
Definition of yellow fever
Yellow fever is a viral infection transmitted by a mosquito. It is more concerned with people traveling to the most exposed countries.
This infection is widespread in parts of Africa, South and Central America, and the Caribbean. A preventive vaccine helps to limit yellow fever..
The diagnosis of yellow fever is based essentially on the identification of characteristic symptoms, by clinical examinations or by laboratory tests. No specific curative treatment is currently available. Management is therefore based on the treatment of symptoms that the patient presents.
In particular, prevention measures make it possible to limit the risk of transmission: repellents, protective clothing, and mosquito nets and, of course, the vaccine.
Causes of yellow fever
Yellow fever is an infection caused by an RNA virus, of the genus Flavivirus . The transmission of this virus is done through a bite by a mosquito, previously infected.
Who is affected by yellow fever?
Today, 47 countries have been counted as "at risk" (34 in Africa and 13 in America). These countries are said to be endemic.
In 2013, between 84,000 and 170,000 individuals were identified, describing a severe form of yellow fever. Of these cases, between 29,000 and 60,000 died.
Some non-endemic countries may have yellow fever cases. These are transmissions from an infection of travelers from endemic countries. In this sense, prevention, including vaccination, is often promulgated in non-endemic countries.
Symptoms of yellow fever
Once the virus is transmitted, an incubation period (without visible symptoms) lasts between 3 and 6 days.
Some patients may have no symptoms. Nevertheless, the clinical signs most often found in the context of a virus infection are:
a feverish state
muscle pain, especially in the back
of headaches
loss of appetite
of nausea and vomiting .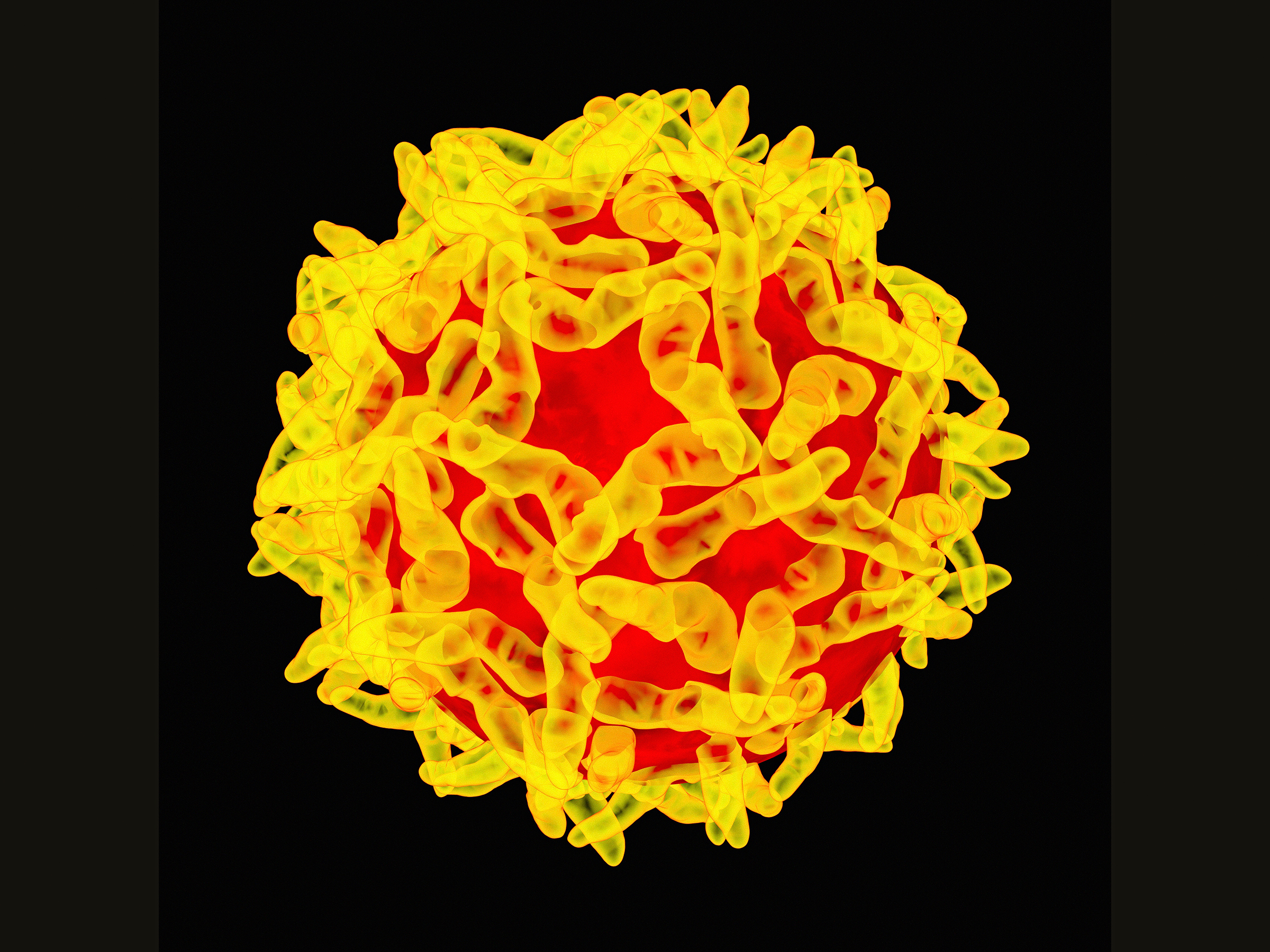 The symptoms fade quickly and disappear, usually between 3 and 4 days ..
In rare cases, a recurrence of these symptoms can occur within 24 hours. This is the toxic phase of the disease. In this context, intense fever, and assignments of several parts of the body may relate to it. These attacks can be liver, kidney, or muscle. In this sense, hepatic injury leads to an increased risk of jaundice , or abdominal pain with vomiting. Bleeding in the mouth, nose, eyes and stomach may also be associated with this toxic phase.
The diagnosis of yellow fever is difficult to make, especially during the first phase of the infection. Blood tests and antigenic tests can confirm or invalidate the diagnosis.
Risk factors for yellow fever
The major risk factor for such an infection is travel to endemic risk countries, without preventive measures.
How to prevent yellow fever?
The best way to prevent yellow fever is the preventive vaccine. This vaccine is effective throughout the life of the individual. It is widely recommended from the age of 9 months. This vaccine may, however, be mandatory for a traveler in one of the endemic countries.
Other means of prevention are also possible: mosquito nets, repellents, etc.
How to treat yellow fever?
No curative and specific treatment for yellow fever has yet been developed.
Medication management is then combined with medications for the symptoms: fever, vomiting, muscle pain, liver damage, etc. As part of an additional bacterial infection, antibiotic therapy may be associated with it.